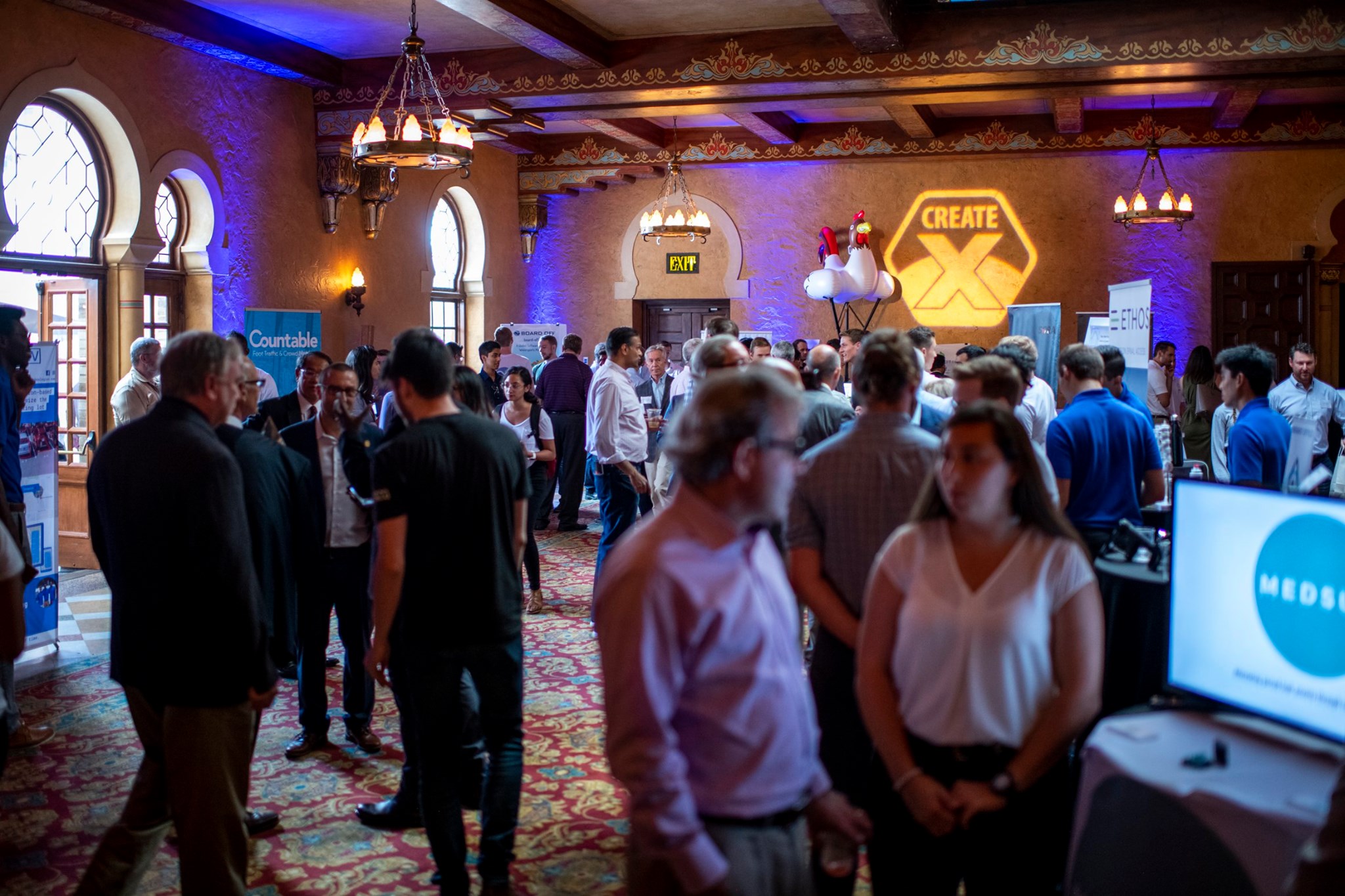 May 16, 2022 - Atlanta, GA
Georgia Tech Startup Launch, the Institute's startup accelerator founded and run by CREATE-X, has hit a new milestone in its ninth iteration. More than 100 teams, including 16 faculty teams coached by VentureLab, will spend the summer launching their projects from idea stage (or beyond) into fully functioning and viable startups. The program kicks off on May 17.
"Through the Startup Launch program, Georgia Tech is working toward becoming the number one startup campus in the nation with the most funded startup enterprises," said Rahul Saxena, Interim Director for CREATE-X. "Achieving the milestone of surpassing 100 teams puts us one step closer to this goal as we continue to provide the knowledge, skills, abilities, and experiences that give our students and faculty the confidence to pursue entrepreneurial opportunities."
During the 12-week Startup Launch program, students and faculty will attend coaching sessions, team socials, and pitch practices. Student teams will receive $5,000 in seed funding and more than $30,000 worth of in-kind services, including coaching and mentorship from experienced entrepreneurs and notable Georgia Tech alumni. The faculty teams will receive $10,000 in the form of a non-dilutive commercialization grant.
"Georgia tech has tremendous potential in the form of students' enterprise and faculty research expertise," said Karthik Ramachandran, Dunn Family Professor in the Scheller College of Business. "We believe CREATE-X can be the engine that amplifies and transforms this potential into ventures that change the world!"
More than 200 students and faculty will join the summer 2022 cohort, including mechanical engineering students Brayden Drury and Wesley Pergament and computer science student Jeff Zhou who make up Team Sola. Team Sola won the 2022 Georgia Tech InVenture Prize for their proprietary model to help homeowners access financial support immediately following the devastation of a tornado. During Startup Launch, the trio wants to expand what they've built to close the ever-expanding protection gap and help people get back on their feet faster after a natural disaster.
"We are looking forward to refining and better defining what our vision for the company is going to be," said Pergament. "Breaking through with this tornado product is just the start and we believe the skills we learn and mentorship we receive during Startup Launch will help us make key connections and expand our product line into other disasters."
In 2014, with the early support of Georgia Institute of Technology leadership and CREATE-X executive council members and seed gifts from alumni donor Chris Klaus, the Marcus Foundation, and Jim Pope, CREATE-X began as an educational program aimed at instilling entrepreneurial confidence in students and empowering them to launch successful startups. During the first year, CREATE-X served eight teams and 30 students from a wide variety of disciplines. To date, the program has helped launch more than 300 startups founded by Georgia Tech students, including "unicorn" startup Stord that reached a valuation of over $1.3 billion in 2022.
In collaboration with CREATE-X and piloted last summer, Startup Launch for faculty has been refined by VentureLab to be more targeted to faculty needs since the subject innovations are owned by the Institute and managed by the Georgia Tech Research Corporation (GTRC). 
This year's faculty cohort will receive training and mentoring in the Lean Startup methodology, derived from the National Science Foundation's I-Corps program, as well as one-on-one mentoring and coaching from VentureLab principals. A strong emphasis will be placed on customer discovery, product-market fit, value proposition quantification and business model generation.
"We were gratified to see such amazing innovations, and the willingness of the faculty and students to step up and commit to the rigors of this program," said Jonathan Goldman, VentureLab Principal. "While we know that sometimes the best path forward for a technology is an out-license to an existing company, this program will help teams understand the technical and business considerations in making that difficult venturing vs. licensing decision. There are so many factors to consider when making this decision, and we believe it's essential for the faculty and grad students to know that we are here to help. Our mission is to partner with faculty in helping them discover the true potential for their inventions and know that we will partner with them for what can be a multi-year journey."    
"The fact that we were so oversubscribed for this program is a strong signal that Georgia Tech students and faculty have an ever-increasing appetite to see their innovations move out into the world," said Raghupathy "Siva" Sivakumar, Vice President of Commercialization and Wayne J. Holman Chair Professor at Georgia Tech. "It is a testament to Georgia Tech's culture of championing innovation and amplifying impact that the program has grown to over 100 startup teams this summer."
At the conclusion of Startup Launch, participants will have the opportunity to attend Demo Day, Startup Launch's signature event that attracts more than 1,000 attendees. The event is set to take place on Aug. 25.
For more information on the programs, visit the CREATE-X and VentureLab websites. For a list of last year's Startup Launch teams, visit the Demo Day website. Information about this year's cohort will be added to the website throughout the summer.