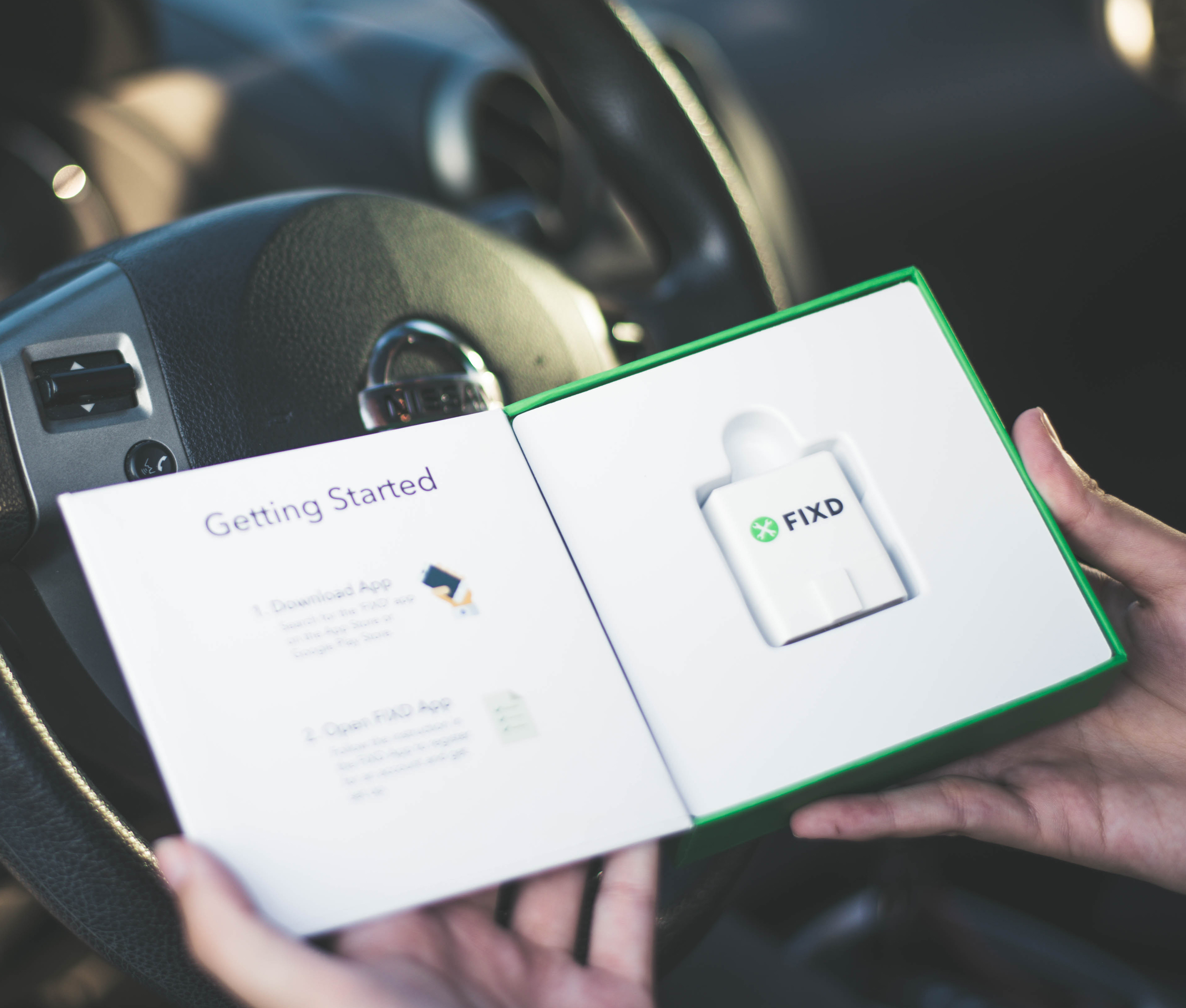 Mar 02, 2022 - Atlanta, GA
CREATE-X alum John Gattuso talks about his startup FIXD, his experience with Startup Launch, and the progress he's made since completing the program in 2014.
1. Can you tell us a little about yourself?
My name is John Gattuso and I am the co-founder and CEO of FIXD. I graduated from Georgia Tech in May of 2015 with a BS in Mechanical Engineering. Growing up, I always loved cars so the decision to come to Georgia Tech to study engineering was an easy one. During my time at Georgia Tech, I was heavily involved in Wreck Racing (one of the race teams in the Student Competition Center) and Younglife (a Christian ministry for high schoolers). I originally wanted to go work for one of the car companies, but FIXD got in the way of that.
2. Can you tell us about your startup?
We make a device that plugs into your car and when you have a problem, we tell you what the problem means in simple and understandable terms. Our goal at FIXD is to make car ownership as simple, easy, and affordable as possible. We have sold over 2.5 million FIXD devices and are working to find new ways to get our product into the hands of more drivers
3. Where did the idea for your startup come from?
I always loved cars and so I got the reputation amongst my friends and family that when there was a problem with your car, you'd call me, and I'd help you figure out what was wrong. After learning that a lot of people share this frustration and confusion around their car problems, we decided to make a product that would answer the questions that people had when they had a problem with their car.
4. When did you participate in Startup Launch and how was your overall experience with the program?
We were in the first batch in the summer of 2014. We loved it. I am still close with a lot of the people in our batch and the lessons we learned around customer discovery still serve us well today.
5. What was your favorite part of Startup Launch?
I loved the comradery of the batch and the competitive nature that it engendered in us and the focus. The expectations of progress were high and that pushed us to learn from our customers faster and faster. Speed is so important in startups, so this helped a lot.
6. What was your biggest challenge during the 12 weeks?
Identifying the business model and go-to market was the most difficult, it took us 3 years past the program to really figure it out. The second was getting our hardware device manufactured. We worked with several contract manufacturers to get samples and had several misfires in that process.
7. What progress have you made with your business since completing Startup Launch?
For several years, we had the product, but no way of getting it in front of customers. We tried several approaches before finding that selling direct-to-consumer was the best go-to market path for us. We have sold over 2.5 million devices. We are continually trying to find ways to get more and more users engaging with FIXD.
8. Did you participate in any other CREATE-X programs during your time at Georgia Tech?
We participated in the first class of Startup Lab. We learned a tremendous amount in this class about finding a problem and how to make something that people want to use.
9. What would you tell students who are interested in Startup Launch or another CREATE-X program?
Do it! You don't need the perfect idea; you just need to commit and find people who will also commit. Your idea now will most likely not be the thing that makes your startup successful, so it is important to start and then respond to new data that might suggest your current approach is not working.
10. What's next for your startup?
10 million drivers using FIXD a month!
We want to also expand past repairs and diagnostics and become a place where people can come and learn about any issue related to car ownership and can find the products and services they need to own a car.
Learn more about FIXD online, via the app, or on social media: Instagram, YouTube, TikTok, Twitter, and LinkedIn